—TEAM TESTIMONIALS—
This is by far the best job I have ever had. I am part of a community of advisors and staff who are constantly available and willing to offer advice and support. There is a strong framework of ethics, rules and guidance, but freedom to use our (not infallible) judgment in every case. The system is efficient, from accepting tasks to exchanging drafts and advice and onwards to rapid and transparent payment; technical problems are rare and pounced on by staff. We have the pleasure of constantly encountering talented young people and playing a small part in advancing their education and career. We scribble all over their carefully drafted material and they respond politely even though they may occasionally be tempted to hit us.


Adam Scott

London School of Economics
ZHISHIQ has provided an engaging, flexible source of supplemental income that pays substantially more than other part-time work and still allows me the time and energy to pursue my research.


Frank Episale

New York University
Being a part of ZHISHIQ has been fantastic. It has enabled me to work remotely while earning well, and to make a difference to the lives of some incredibly talented and ambitious students. It has been fascinating to be exposed to (and learn about!) a broad range of subjects over my four years with the company. Getting to know clients during long-term package work has also been insightful and rewarding, while hearing of success stories and university placements remains as special now as it did when I started. The ZHISHIQ platform has put me in touch with people I would otherwise never have had the chance to work with. I remember the help and support I had from friends and family during my own university applications, so being able to pass insights on to seriously deserving candidates has been a great privilege.


George Taylor

University of Oxford
I helped a client prepare for an interview at the Harvard Graduate School of Education. He was applying to a concentration that is directly related to my area of expertise. We had two 1-hour sessions to prepare for the interview, and several weeks later, I received a delightful email from him that let me know that he had been admitted to his dream program. He expressed his gratitude and wish to continue our correspondence as he embarks on his graduate school journey; I look forward to hearing from him once he arrives in the States. The most gratifying part of the work as an advisor for ZHISHIQ is the collaboration with clients on work that is critical to determining their future academic and professional lives. It is an honor and a great responsibility to be playing such an influential role in someone else's future. I travel extensively, and being able to work anywhere in the world with ZHISHIQ just with an internet connection is amazing. I have traveled to 8 different countries across 3 continents while working as an advisor with ZHISHIQ. It is great to have such a responsive and helpful office staff who can intervene on delicate matters between the advisors and the clients.


Hee Jin Bang

New York University
When I initially joined the site, I never anticipated that it would become so much more to me than a way to earn extra money. After three seasons with ZHISHIQ, I can honestly say that it is the highlight of my year to work with such eager and clever students. I invest myself into making sure they each have the best chance for success, and in this way, I feel like I have succeeded. Nothing is more touching than to receive a thankful message from a client saying that they got into their dream school and that the advice you offered was what helped make that happen. On top of the wonderful students I meet each year, ZHISHIQ offers a community of other editors who I can turn to for advice and the friendliest admin team in the world. No other place I have worked, full-time or freelance, has ever offered such direct support from management that want its advisors to make the most of their time with the company.


Marni Bayles

University of Edinburgh
For me, ZHISHIQ has been an amazing journey from the start. Having worked as an advisor with ZHISHIQ for 3+ years, I have found it to be a highly invaluable experience. It offers flexibility, great pay, excellent work-life balance, and the opportunity to cooperate with some remarkable students, all while gaining exposure to a wide variety of subjects. The ZHISHIQ staff/management are also a great bunch, making working with an online team a breeze. I feel truly fortunate to be part of such a great team!


Sam Hersi

University of Ottawa
—OUR MISSION—
To offer access to:
support,
guidance, and
feedback
that many Western candidates receive by virtue of geography alone.
Level the playing field in international admissions.
—ZHISHIQ co-founders, 2012
| | | |
| --- | --- | --- |
| | | |
| Andy Daum | Bill Lu | Ray Huang |
| CPO/ coFounder | CTO/ coFounder | CEO/ coFounder |
INTEGRITY AND EXCELLENCE
We recruit and train outstanding individuals who are passionate about providing ethically-minded, high-impact support to Chinese students. These people have formed our advisor team. We connect our clients to advisors via our custom-built online collaboration platform. The team delivers a set of standardized services focused on supporting clients in a quick turnaround exercise in refining self-expression and promoting self-discovery on the page.
SUPPORTING THE ADMISSIONS PROCESS
Since 2012, ZHISHIQ has run workshops and events in universities across China to communicate the tenets of persuasive writing for competitive applications contexts. We promote the admissions process to candidates as a meaningful, enriching, and vital opportunity to craft their personal pitch. We aspire to make a contribution to our clients' progress that extends beyond admission.
TRACK RECORD
ZHISHIQ is the largest overseas admissions platform in China, with over 200,000 study abroad candidates using some aspect of our online resources or services in 2017 alone. Since 2012, our advisor team has helped Chinese students and professionals tackle unfamiliar Western procedures for competitive admissions at US, UK and Australian universities.
—JOIN THE ADVISOR TEAM—
Each member of our advisor team has a passionate interest in his or her clients and helping each of them tell their compelling story of achievement and make a case for admission.
My own experiences have helped to shape my view that the unusual, high-stakes challenges of competitive applications (whether for educational or professional opportunities) offer incredible scope for personal growth. Thorough engagement has had a dramatic impact on not only my performance, but my self-esteem and—crucially—my outward confidence: The immeasurably important conviction that I have earned a right to the opportunity I've obtained.
Our goal is to help each of our clients derive these lifelong benefits from his or her application process. If you feel as passionately about these goals as myself and the other members of our team, then… What are you waiting for! Read the requirements below and if you feel you qualify, please don't hesitate to apply.
Basic requirements
MS Word knowledge
Attention-to-detail
Good-natured professionalism
Strict adherence to deadlines
Native English speaker
Strong academic and/ or professional background
Before you apply
Our editing-advising products are standardized; this is an essential aspect of the platform. Whatever your level of experience, willingness to learn our services is important.
We certainly welcome a colorful breadth of individuals, who are able to inject their own brand of personal flair into their advisor-client relationships. We have a positive team of conscientious people who we expect to engage with each other, our staff, and our clients in a positive and professional manner.
Although serving 1000s of clients requires compliance with certain standardized approaches, our best advisors are those who see ZHISHIQ as a personal branding opportunity. We welcome positivity, zeal, and enthusiasm in addition to the key background points and attention-to-detail skills noted in the basic requirements.
—CPO MESSAGE—
I am writing this as the CPO and Co-Founder of ZHISHIQ (formerly known as MyDocumate) to try to help define what we're all about and where the ideas for the company came from.
I'd say we're quite a unique company. We're venture capital-funded, yet we started on the most tenuous shoe string imaginable. Ray and I met on the steps of a Nanjing University building on a very dour day with dirty snow on the ground and waves of busy students ushering back and forth. We built our website, we progressed through tiny offices and a skeletal team; we were joined by Bill, our CTO. This has brought us to where we are now: The largest admissions support platform in China. Throughout this work we've been driven by a shared desire to transform how Mainland Chinese candidates access overseas education.
CHANGE THE WAY YOU APPLY
That was one of our earliest and most enduring slogans. Back in 2014, I remember chanting it at event after event, walking around with it scrawled across my T-shirt, seeing it on posters across campuses… We toured 25 Chinese universities that year with a writing workshop I came up with to teach students tenets of persuasive writing and tricks for self-advocacy. In general our audiences were academically astounding, with superb command of the English language. But the concepts we sought to impart had never been emphasized by the incumbent education system.
Throughout this experience, I've reflected heavily on my own application to the University of Oxford (which was back in 2001/2; I completed my degree in 2005). I'm more keenly aware than ever of the deeply unfair advantages incurred when one is ushered across thresholds by a brand-name school. Generalized guilt aside, however, I'm convinced I made something of the experience and benefitted from it; I have cause to be enormously grateful far beyond the short-lived conveniences of "dropping the O-bomb" (as a friend of mine refers to mentioning our alma mater). I arrived at Oxford with some very childish preconceptions, and I left with the tools to think about the world from different perspectives. Therein (somewhere) quite possibly lies happiness.
I met the friends who went on to teach me (and it really was friends who taught me this!) how to tick the boxes and spin the phrases and talk-the-talk that get you onto the next rung of the ladder. For me, apparently, that was training as a lawyer. I worked in London and Hong Kong before we started ZHISHIQ. I had the best conceivable access and the kindest possible support every step of the way. I still have it.
And then I think of how tenuous all that would have been without the people, the support, the insider tips from individuals with superior nous. An application. An interview. Not all of us are born with an innate capacity for the craft of forming words and sentences into a tale that will make people listen up, acknowledge our potential, give us grants and opportunities and liquidity and comfort. Most of us who made our way through life towards wonderful things like these, that spell freedom, have invariably had a little bit of guidance from someone who knows the system from the inside out.
So, I was not left to squeeze through any hoops on my own. I had a lot of help. Help from people who knew the system, who'd been through it, who could help me see more clearly what I had to do, emphasize, project. These were all people who knew what to expect. And I'd had as much access to them as I could have possibly wanted. Because of geography.
I was very lucky. So, I suspect, were you!
The goal of the ZHISHIQ Advisor team to make the admissions playing field a little bitter flatter, a little bit more about skill and hard work, than it is about luck.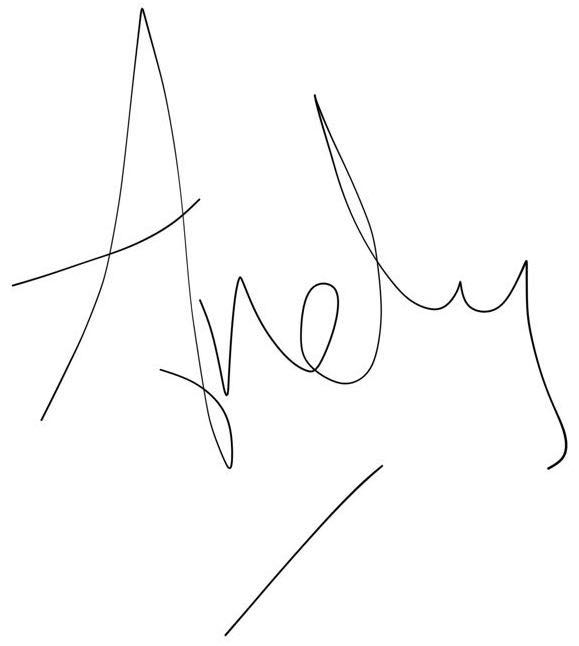 —APPLY NOW!—
We strongly suggest you read the material on this site and some of our advisors' profiles before you apply. We really look forward to hearing from you.